Get Your 2019 Visions of the Jordan Calendar Today!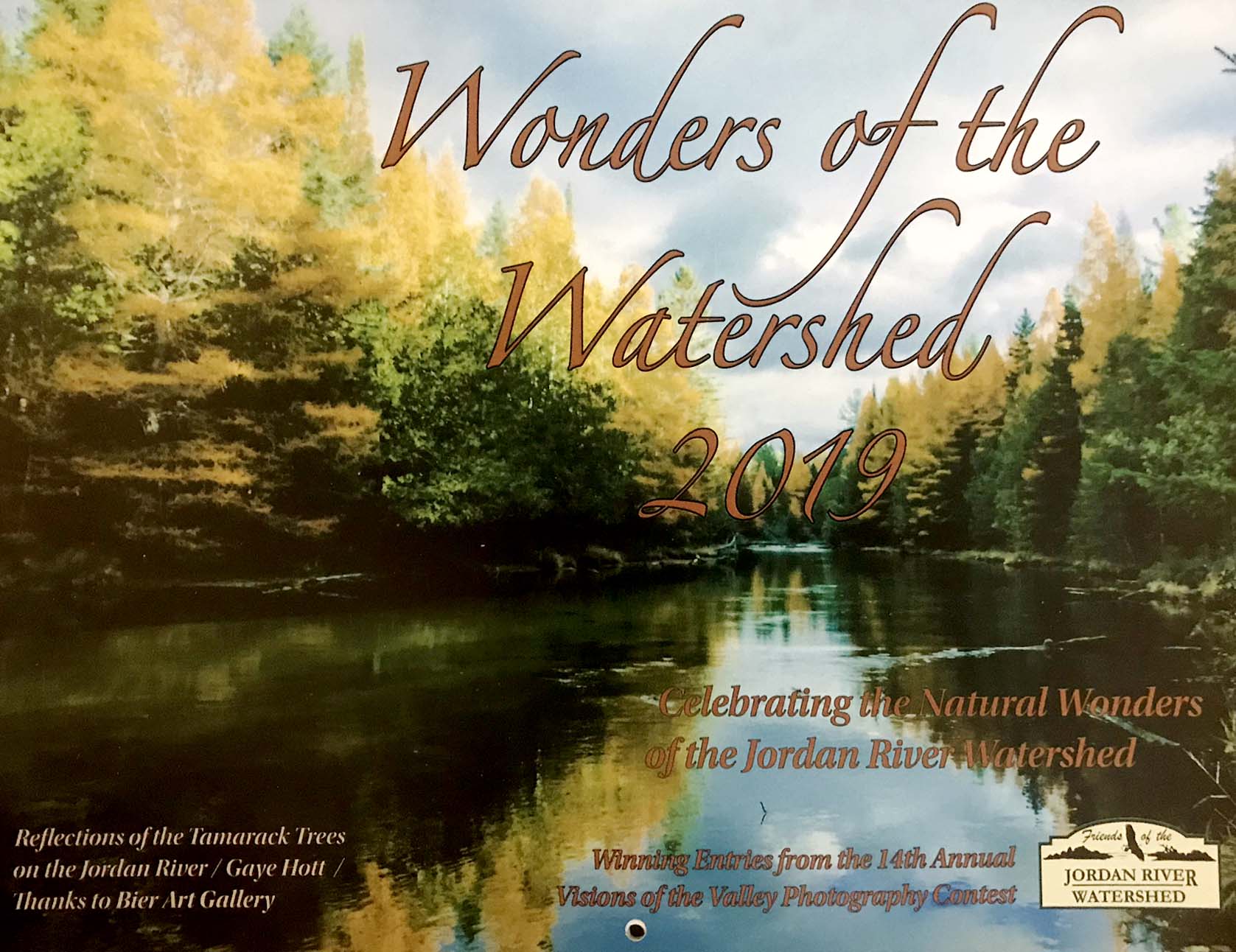 2019
Wonders of the Watershed

Available by donation.
Suggested donation of $15 each
or two for $25.
2019 Photo Submissions
Click through all of the amazing 2019 submissions. Thank you to all of our talented photographers
And Thank You to all of our 2019 Photographers
Dan Bennett ~ Hilary Buell ~ Preston Cole ~ Teresa Cole ~ Elizabeth Dekorne ~ John Doskoch ~ Logan Fuller ~ Shannon Fuller ~ Jan Goodwin ~ Gay Hott ~ Nolan Kelly ~ Sandra Kotalik ~ Duane Krauss ~ Courtney McKenzie ~ Dan KcKinnon ~ David Sargent ~ Wyatt Seese ~ Ann Teesdale ~ Ted Teise ~ Gracie Thomas ~ Janell Thomas ~ James Walsh
A special THANK YOU to our  Sponsors
Abdeen Jabara and Holly Maguigan
Barb V. White
Bier Art Gallery
Bill Dietrich, Darcie Dietrich, and Real Estate One
Barber-Galvin Memorial Scholarship and the Sweaty Yeti Run
Central Lake Pharmacy
John and Phyllis Dedoes
Jordan Vallery Animal Clinic
Jordan Vallery Outfitters
Valley Graphics Printing, Inc.
Congratulations to our Award Winners:
President's Award: Dan McKinnon
Grand Prize: Sandra Kotalik
Youth Award: Logan Fuller
Viewer's Choice Award: Nolan Kelly
Monthly Winners: Ann Teesdale, Duane Krauss, Courtney McKenize, John Doskoch, James Walsh, Elizabeth Dekorne, Shannon Fuller, Ted Teise, Jan Goodwin, Gaye Hott
And a Special THANK YOU to this year's judge, Scott Strodtman.